Remembering Pat Lyons, Our Friend and Collegue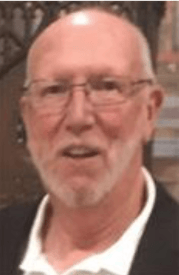 Pat Lyons came into the lives of the majority of Coalition members exactly when the Coalition Leadership had the greatest need for his wonderful creative skills. An artist by trade, he also enthusiastically offered great ideas for advancing the mission of the Coalition. He grew up in New Smyrna Beach and his passion for the community emitted an energy that inspired everyone in the leadership work even harder.
When you visit our webpage, be sure to click on About Us. There you will find our brochure. Pat was the designer and together with a former classmate at NSB High produced this valuable outreach for the Coalition.
Pat was a highly regarded graphic artist in the Princeton, New Jersey, area where he worked and shared a home with his lovely wife, Linda. Although it was his profession, Pat gifted our website. He created it and worked with our webmaster to create the procedures that allow us to communicate with our membership effectively.
Pat was very tall, an imposing figure, and a capable athlete. For many years he shared his athletic skills with a rowing team in the Princeton area. It is no surprise that he was one of the team's most valuable members as indeed he was on our Coalition's team.
Pat was driving with Linda on a limited access highway near their home some weeks ago when he suffered a fatal cardiac episode. The day prior he had enjoyed some cherished hours of rowing and, as was typical, had also allotted some time that day for corresponding with members of the Coalition leadership.
The loss of a friend leaves a vacant place in our hearts for which there is never the same replacement. There was only one Pat Lyons. The place he occupied in our hearts will be forever his.