Join us for the 2021 Charming home tour celebrating NSB's Historic District
WHEN: October 7, 2021
TIME: 10:00 AM – 4:00 PM
The tour is a fundraiser supporting the mission of the New Smyrna Beach Residents' Coalition, Inc. It showcases five unique homes & the Smyrna Yacht Club to celebrate New Smyrna Beach's unique CHARM!  We know you will appreciate them as much as their owners and we do! Tickets are $25.00 each via PayPal below and are also available at Southern Trends. Home Furnishings 334 Canal Street, New Smyrna Beach.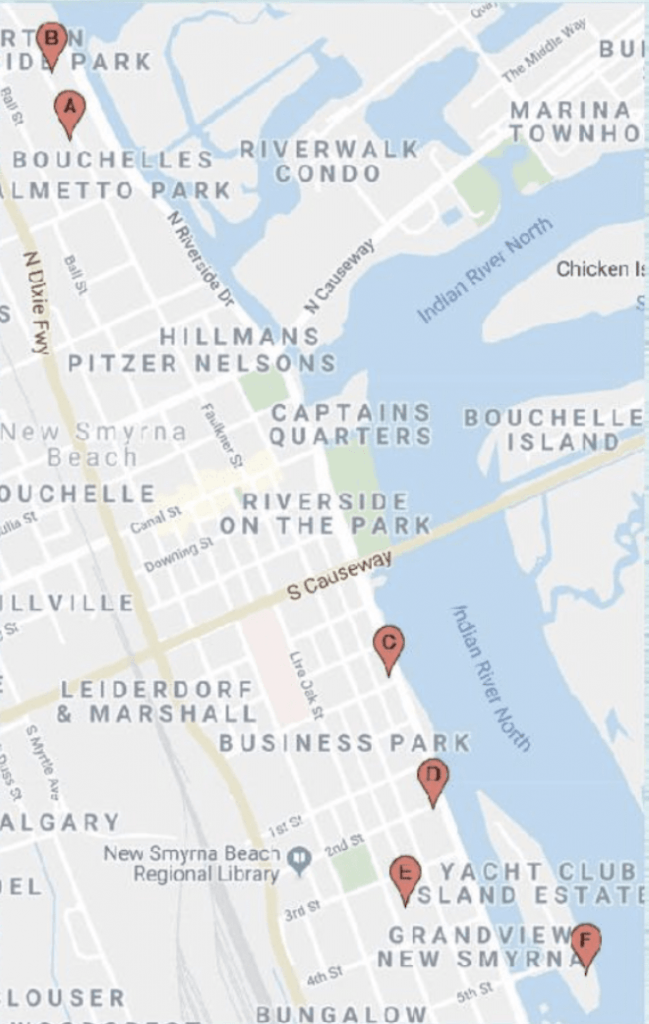 Free parking available available in designated areas of the First NSB – A Family Church and United Church of Christ located at the corner of Washington and Faulkner Street.  A mini-bus shuttle will loop from the parking lot to all home locations. Public parking is also available in downtown NSB.   Thank you for joining us!
A. Exum Home -622 Faulkner Street
Gorgeously restored & furnished with elegant period pieces, this 1920 home appears grand while retaining a comfortable ambiance. Original doors & windows remain, some now stained glass augmented. Where heart pine floors needed replacement they've been exactingly matched. Expansive double-decker porches boast cedar plank floors. Newly configured & period styled master suite included enhanced closet space and an inviting lady slipper claw-foot tub!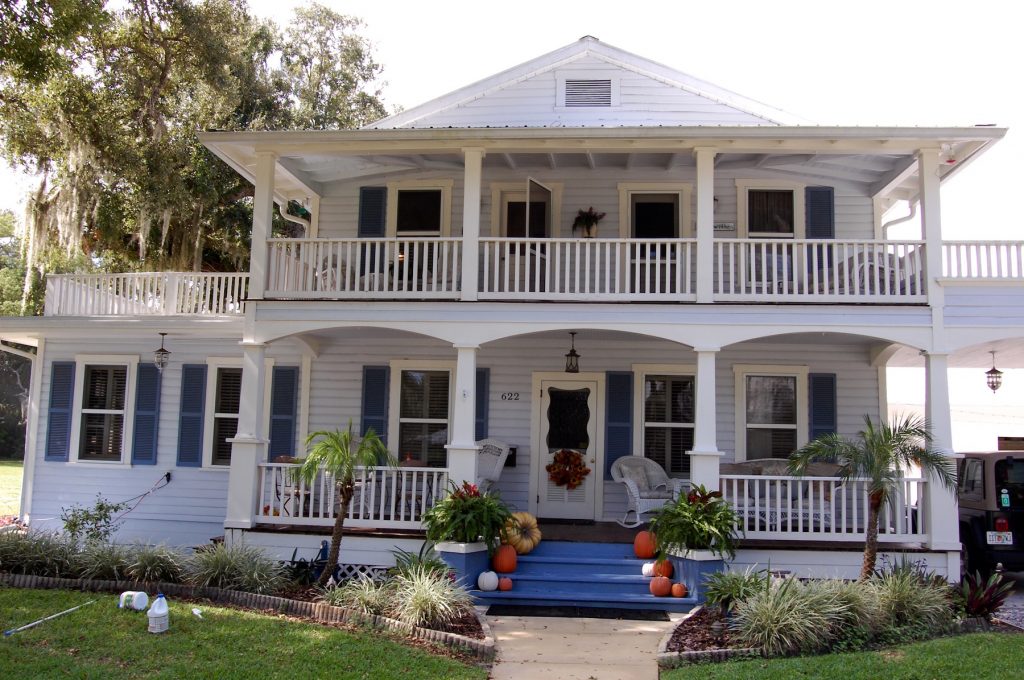 B. Strahman – Fennema Home – 647 Faulkner Street
Built in the 1920s as the north wing of El Real Retiro, this absolutely unique home offers a glimpse of art deco glamour gone Florida rustic. Much of original decor remains. Period murals depict scenes from New Smyrna history while other walls are hand embellished with Florida flora & fauna. Both approaches join the brick flooring to compliment paneling built-in shelving and doors, all of old growth pecky cypress. On the National Register of Historic Places since 1987.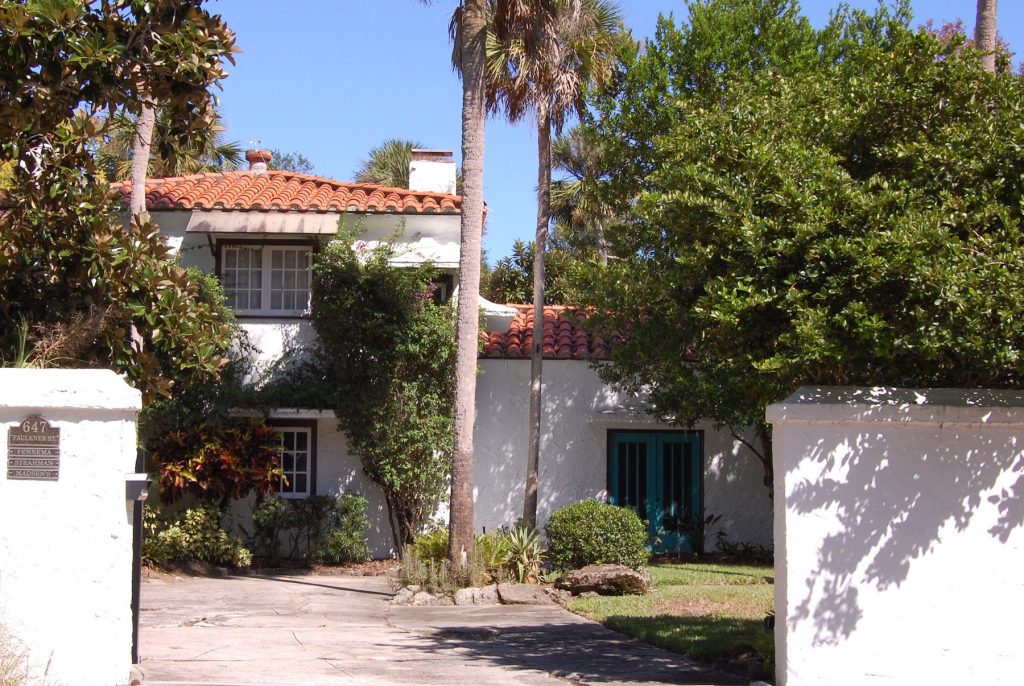 C. Hodges Home – 620 S. Riverside Dr (at Smith St)
Built around 1914 as the Ferry Tender's home & gloriously revived in 2018, 620 originally offered four ground floor rooms & a dormered attic. Later bed and bath additions extended toward a separated kitchen at property's rear. With original windows cleverly retained & colorfully augmented, abundant recent transformations include: exterior tabby walls, unifying metal roof, and on-site cypress tree milled into aromatic walls for the former kitchen-turned-guest suite.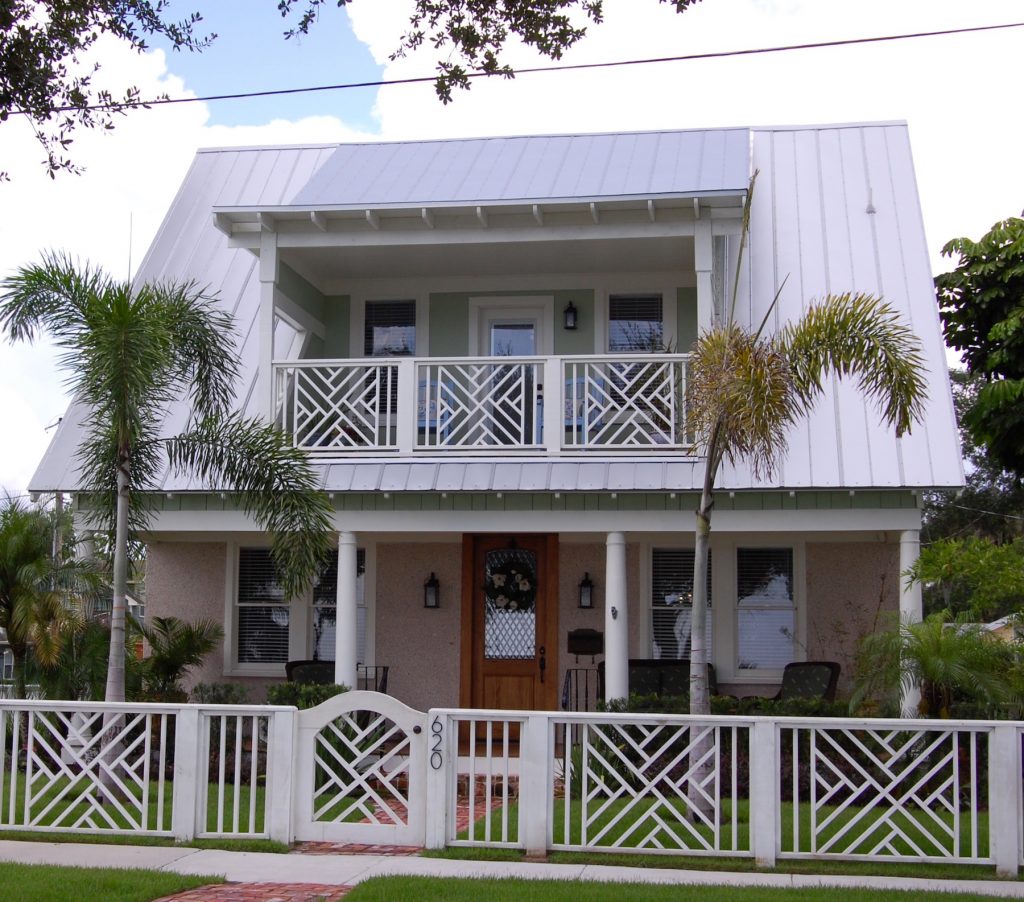 D. Gillen-Dowman Home – 1000 S. Riverside Drive (at 2nd St)
Locals have watched this elegant 1938 home change color & yard treatment several times over the past decade. Here's your chance to see beyond its now classically nautical exterior & enjoy a subtly colored interior gracefully replete with antique & period furnishings, gilt-framed mirrors & art objects galore! An upper-story deck off master suite, & unique full circle room-flow around second floor just initiate the architectural textures found here.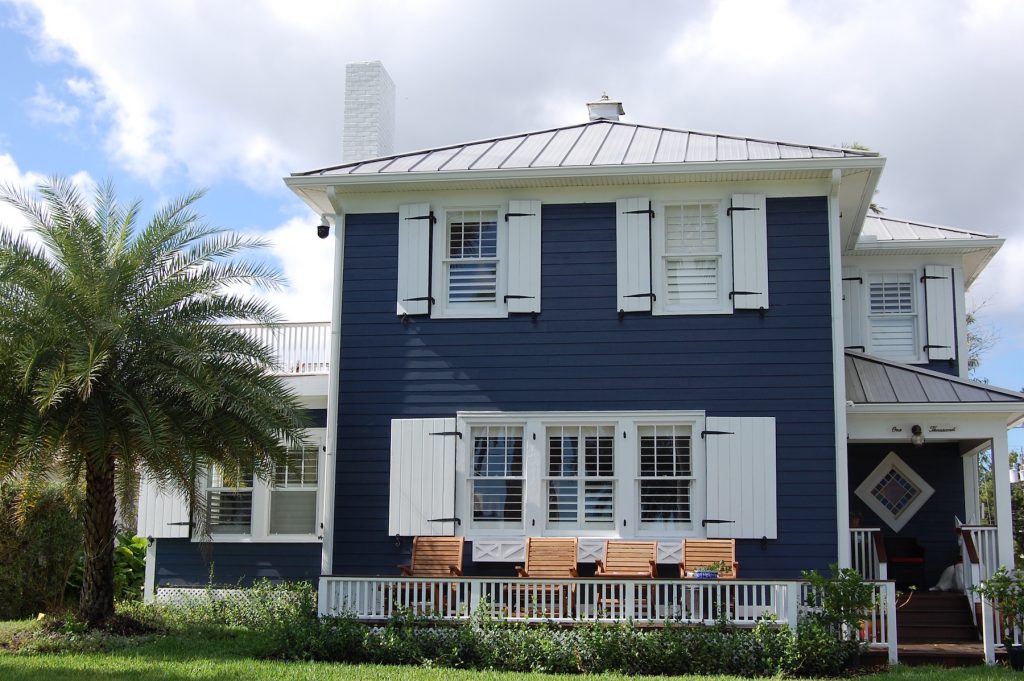 E. Lloyd Home – 1109 Live Oak Street (between 3rd & 4th St) 
NSB's Sunny South Hospital & Sanitarium (circa 1938) converted to a single family home years ago, but recent renovations impressively re-imagine it.  Front porches return to open air.  Altered interior walls create bright, flowing public space along with 4 varied bedroom suites.  Original sash windows, built-in bookcase and heart pine flooring remain.  Some original doors move from hinges to barn-sliders & the remains of a heart pine joist become mantle & bar shelving. 
F. Smyrna Yacht Club – 1201 S. Riverside Drive (at 5th St)
Organized by 36 charter families, the initial SYC building (by H M Griffin) opened in 1930. Its first international sailing regatta began 2 years later & the tradition continues as one of only 12 Lipton Cup competitions, attracting sailors and enthusiasts from around the world. The compound grew to include indoor and outdoor dining, a swimming pool & tennis courts. SYC remains a private club, so here's a rare opportunity to view its lovely interior and learn its history.