Overview: The City Commission consists of four commissioners and a mayor. These elected officials are the City's governing body with powers to pass ordinances, adopt regulations, and appoint a chief administrative officer known as the city manager. The City operates under a commission-manager form of government. The mayor serves a two-year term. Each commissioner serves a four-year term.
There is one Commissioner elected to represent each Zone within the City.
Location: 210 Sams Avenue
Dates: 2nd and 4th Tuesday of month
Time: 6:30 PM
Planning and Zoning Board
Overview: The P&Z Board is composed of seven members who must be residents of the City. Planning and Zoning Board members serve three-year terms. The Board reviews site plans and subdivision plats; reviews and makes recommendations to the City Commission regarding Comprehensive Plan amendments, land development regulation amendments, annexations; determine whether specific proposed developments conform to the goals, objectives and policies of the Plan for the growth and improvement of the area; conduct public hearings and keep the City Commission and general public informed and advised as to these matters.
Location: 210 Sams Avenue
Dates: 1st Monday of month
Time: 6:30 PM
Overview: The meeting consists of representatives from the Planning Department, Code Enforcement, City Engineering, City Fire Department and the Utilities Commission.  The pre-application meeting provides an opportunity for commercial and business questions regarding development prior to filling out a formal application.
Note: These are PRELIMINARY inquiries, many of which do not move forward.  Public participation is welcomed at both the Planning & Zoning Board meetings and the City Commission meetings where variances and development agreements must be approved.
Location: Planning Building
214 Sams Avenue
Dates: Commercial: 1st and 3rd Wednesday
Residential: 2nd and 4th Wednesday
Time: 8:30 AM
Technical Review Staff (TRS)
Overview: The Technical Review Staff is composed of City and Utilities Commission staff members. The Committee reviews all Planned Unit Developments (PUD's) and site and subdivision plans presented to the Planning Department for consideration.
City Technical treview Staff provide technical review for site plans, preliminary and final subdivision plats and Planned Unit Development (PUD) Master Development Agreements and Conceptual Development Plans.
These meetings are considered Planning Department Work sessions and are not open to the public.
Overview: The Board is composed of seven members who must be residents of the City. Membership must, whenever possible, consist of an architect, a businessman, an engineer, a general contractor, a subcontractor, and a realtor. The Code Enforcement Board members serve three-year terms. The neighborhoods and structures in New Smyrna Beach require maintenance to stay in good condition as they age. Individual structures and neighborhoods that are not maintained not only deteriorate beyond a usable point, they also cost residents more money. Property values fall, vandalism and crime occur more frequently and neighborhoods become dirty and unattractive.
Location: 210 Sams Avenue
Dates: 3rd Tuesday of month
Time: 4:30 PM
Historic Preservation Commission
Overview: This Commission is composed of seven members who must be residents of the City. If possible, members must be professionals in the fields of architecture, history, architectural history, archaeology, or other history-related fields such as urban planning, American studies, American civilization, cultural geography, or cultural anthropology. Lay persons with special interest, experience, or knowledge in any of those fields must make up the balance. The City Commission requests nominations from the Southeast Volusia Historical Society. The Historic Preservation Committee members serve three-year terms.
Location: 210 Sams Avenue
Dates: As Required
Time: 5:30 PM
Volusia County Council Representatives
Under Volusia County's Council/Manager form of government, voters elect a County Council that consists of seven members who serve four-year terms. Five are elected by district; the county chair and the at-large representative are elected countywide.
The County Council makes broad policy decisions much like the board of directors of a major corporation. It also reviews and approves the annual budget and passes ordinances as necessary.
The County Council appoints a county manager who is the county's chief executive officer and oversees the county's day-to-day operations.
Mission: To nourish good citizenship by promoting democratic values and earning public trust; to respond effectively to citizens' needs for health, safety and general welfare; to allocate limited public resources fairly and efficiently; to provide leadership and high quality service by consistently communicating with the citizens about their needs and aspirations.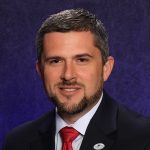 District 3 Representative
Danny Robins
Mailing Address
County of Volusia
Thomas C. Kelly
Administration Center
123 W. Indiana Ave.
DeLand, FL 32720-4612
Phone: 386-943-7026
Fax: 386-822-5707
Email:drobins@volusia.org

Danny Robins is the District 3 representative on the Volusia County Council. His district includes Port Orange, New Smyrna Beach, Edgewater, Oak Hill and a small area of South Daytona. He was elected in August 2020 and began serving the two years remaining of the uncompleted term of his predecessor in January 2021.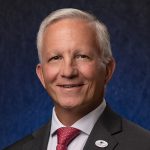 At-Large Representative
Jake Johansson
Mailing Address
County of Volusia
Thomas C. Kelly
Administration Center
123 W. Indiana Ave.
DeLand, FL 32720-4612
Office: 386-736-5920
Fax: 386-822-5707
Email: jjohansson@volusia.org

Jake Johansson is the At-Large Representative on the Volusia County Council. His district includes all of Volusia County. He began a four-year term in January 2023.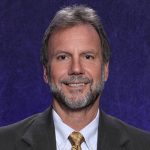 Volusia County Chair
Jeff Brower
Mailing Address
County of Volusia
Thomas C. Kelly
Administration Center
123 W. Indiana Ave.
DeLand, FL 32720-4612
Phone: 386-943-7026
Fax: 386-822-5707
Email:jbrower@volusia.org

The Volusia County Chair serves as the official and ceremonial representative of the government; issues proclamations on behalf of the government; presides as chair in County Council meetings and has an equal vote on all questions coming before it; and executes ordinances, resolutions and other authorized documents of the government. Jeff Brower began a four-year term in January 2021.
State Legislators for New Smyrna Beach
State House of Representatives
Chase Tramont (R)
Capitol Office
1301 The Capitol
402 South Monroe Street
Tallahassee, FL 32399-1300
Phone: (850) 717-5030
State Senate
Tom Wright (R)
District Office
4506 S. Clyde Morris Blvd.
Suite 2-J
Port Orange, FL
(386) 304-7630
Write, call, or email. To email go to the person's page in the websites listed above and follow directions on menu bar on left side of page.
Be concise, yet specific. Tell your legislator what effect you think a particular issue or bill, if it becomes law, will have on you, your children, business, or community. Also, suggest a course of action and offer assistance.
The Legislature is an institution where people on opposite sides of issues have an opportunity to engage in thoughtful debate. Therefore, it is important to be polite, even if you disagree strongly with the legislator you are addressing.

Use the right address and spell your legislator's name correctly. Type or print legibly. Sign your name neatly and give your address correctly so the legislator can respond to your letter.

Keep letters, email, and faxes as brief as possible. Concisely written correspondence is more likely to grab and keep the reader's attention.

Identify your issue or opinion at the beginning of the letter; don't bury your main point.

Cover only one issue per letter. If you have another issue to address, write another letter.

Back up your opinions with supporting facts. Your letter should inform the reader, and facts make an argument more tangible and convincing.

Avoid abbreviations or acronyms, and don't use technical jargon.

Don't send the same letter to more than one legislator. Personalized letters have a greater impact.
Plan your call or visit ahead of time. When preparing to visit your legislator, make an appointment. Call or write to schedule the meeting as soon as you know when you are going to be at the Capitol. This way you can be sure you will be able to meet with your legislator.

Keep to the point and discuss only one issue. Organizing your thoughts ahead of time and making notes to help you stay on track can be very helpful.

Prepare a one-page fact sheet concerning your issue to give to your legislator. This will help him or her better retain what you present.